On-Site Help and IT Support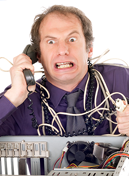 So many of our computer problems can't be fixed over a phone. Sometimes you just need a person with you to resolve your IT issues.
We repair and maintain all types of computer systems, from home PC to business server infrastructure.
We pride ourselves on our ability to respond to over 75% of our service requests within 24 hours of receiving the call.
We do offer our IT services on a 24/7 basis, although after-hours work may be charged at a premium rate.
Monthly Service Contracts.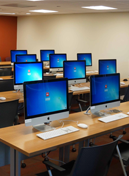 We are now offering fixed rate per-workstation monthly service contracts. Working with 3rd party providers, we offer affordable security for offices and other situations where having support on an as needed basis would be inefficient or not cost effective.
Allowing your business access to instant response to problems, gives you the security you need to operate stress free.
Web Design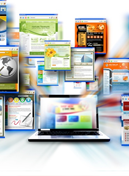 Whether it is a basic page to promote an upcoming event, or a custom website to advertise your latest projects, we have the services you need.
We'll take care of the whole process of giving you the online presence you want. Beginning with a site that is custom written to suit your needs, all the way through deployment and search engine optimization. We will also handle all the domain registration and technical aspects of website maintainence.
Graphic Design and Print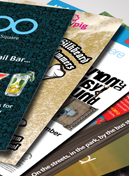 Our team can handle every aspect from concept to delivery!
Marketing you business in the 21st century is so much more then just putting up a website and waiting by the phone. We offer comprehensive solutions that integrate technoloy as part of a greater plan.
From viral marketing to flyers, we will handle your businesses advertising from concept tthrough distribution. This ensures a stress free experience for you.
Visit our service pages for more information.
3rd Party Contract Services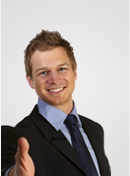 Experienced Subcontractors
Blue Line IT solutions provides experienced technical outsourcing for a world wide clientbase.
Whether it's hands and eyes for a one-off local service, or a re-occuring service contract. Blue Line IT will represent your company in a professional and effecient manner, often being able to respond to a client's call within the hour (depending on circumstances). 24/7 service is available.
Services can be billed hourly, or by the job, as the situation requires.
Aerial Photography (Eyes Over Windsor)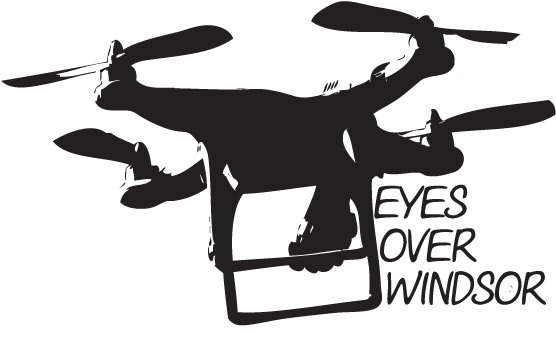 Eyes Over Windsor
Blue Line IT is the first company in Windsor to offer affordable aerial photography.
Our photography services are not limited to the scope of our advertising and design work. We can provide aerial still and video shots for a small fraction previously available services. We can photograph your house or event for as little as $100.
Contact us today for more information.